Lisa Srnka | Functional Medicine Practitioner in Pittsburgh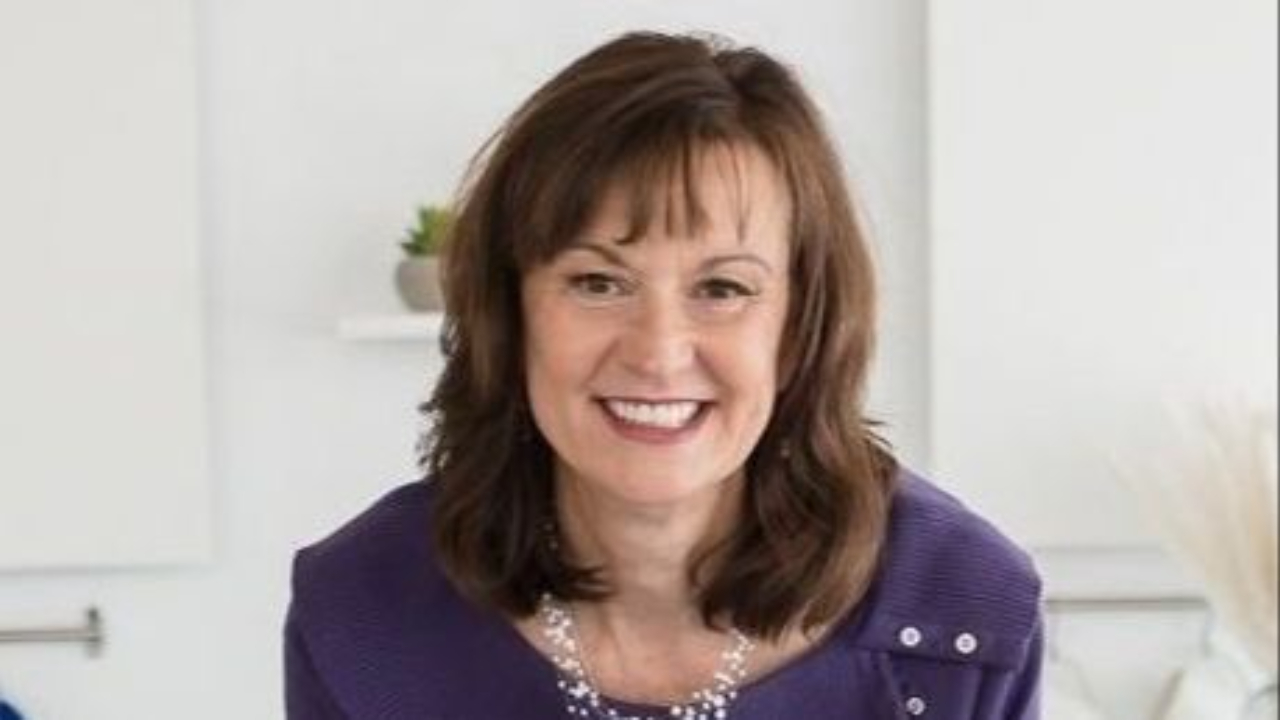 Solutions Functional Medicine Centre is founded on the principles of holistic health and aims to achieve incredible outcomes. We couldn't do this without the support of our founder and lead practitioner, Lisa Snka, NP, IFMCP.
She fully believes in the power of personalized medicine. Her connection to functional medicine is personal, too. She has seen functional medicine transform her own health and works hard to provide that same relief to others.
As you search for a functional medicine practitioner in Pittsburgh, be sure to schedule a discovery call with Solutions Functional Medicine Centre. We're here to help you put the pieces together for better health.
About Lisa Srnka, NP, IFMCP
Lisa Srnka is passionate about functional medicine and holistic health. She grew up in Erie, PA, and enjoyed spending summers on the lake and cozying up during the cold winters. Erie is a small-town community, which instilled in her an appreciation for personal care and attention. When you visit Solutions Functional Medicine Centre, you can expect a small-town type of service.
Lisa started her nursing career in Erie with a diverse background in acute care medicine. Her units included ICU, PACU, Infection Control, and then management. Nursing has been in Lisa's blood since her early childhood. One day, her motherr had a bad headache. At the age 3, she announced to her mother, "Don't worry, I'll take care of you!" She then put a dripping wet cloth on her forehead. Headache fixed!
Like most functional medicine practitioners with a traditional medicine training background, Lisa Srnka discovered functional medicine on account of a personal health issue. When conventional medicine didn't do the trick, a more holistic approach helped restore her body to health.
What to Look for in a Functional Medicine Practitioner in Pittsburgh
Choosing the right functional medicine practitioner is crucial to receiving effective and personalized healthcare. Functional medicine is a unique approach to medicine, so Lisa Srnka and her personalized wellness plans might not be a great fit for everyone. Carefully consider your goals and what you want to get out of your experience. Wherever you go for care, be sure to consider the following items. Here are five important factors to consider when looking for a top functional medicine practitioner:
Qualifications and Credentials
Look for a practitioner who has the necessary qualifications and credentials. They should have a medical degree from an accredited institution and be licensed to practice medicine. Additionally, it is beneficial if they have pursued additional training or certifications in functional medicine. Membership in relevant professional organizations can also indicate their commitment to staying updated with the latest research and best practices in the field.
Experience and Specialization
Experience plays a significant role in the quality of care provided. Find a practitioner with a track record of successfully treating patients with a variety of conditions through functional medicine. Some practitioners might specialize in certain areas, such as autoimmune disorders, gut health, hormonal imbalances, or chronic pain. Choose one whose expertise aligns with your specific health concerns.
Patient-Centered Approach
A top functional medicine practitioner should adopt a patient-centered approach to care. This means they take the time to listen to your health history, concerns, and goals. They should be empathetic, open-minded, and genuinely interested in understanding your unique health journey. The practitioner should work collaboratively with you to develop a personalized treatment plan, addressing the root causes of your health issues rather than just treating symptoms.
Holistic and Integrated Care
Functional medicine emphasizes the interconnectedness of various bodily systems. A top practitioner should take a holistic approach, considering not only physical health but also lifestyle, nutrition, mental well-being, and environmental factors. They should be willing to collaborate with other healthcare providers, such as nutritionists, physical therapists, or mental health professionals, to provide a comprehensive and integrated treatment plan. When you schedule discovery calls with various practitioners, ask them about symptoms and issues across all areas of the body and see how they incorporate a holistic approach.
Evidence-Based Practice
Look for a practitioner who bases their treatment decisions on scientific evidence and peer-reviewed research. Functional medicine should be grounded in rigorous scientific principles. While functional medicine explores alternative approaches, it should not dismiss or replace evidence-based medical interventions when needed. A reliable practitioner will use both conventional medical knowledge and functional medicine principles to provide the best possible care. Given Lisa's background in conventional care, she is able to provide effective functional medicine care here in Pittsburgh.
In summary, a top functional medicine practitioner should have the right qualifications and experience, employ a patient-centered and holistic approach, and make evidence-based decisions to help you achieve optimal health and well-being. Take the time to research and ask for recommendations to find the right fit for your healthcare needs.
As always, Lisa Srnka is proud to be one of Pittsburgh's top functional medicine practitioners. Her client testimonials show just how effective functional medicine can be in relieving chronic issues like weight gain, anxiety, and fatigue. We hope this article has been helpful as you try to find a functional medicine practitioner in Pittsburgh.
If you have any questions at all, schedule a free discovery call to learn more and become a new client.